---
CORPORATE / GIFT IDEAS.
50% Discount
Buy direct from the manufacturer and save time and money without having to shop around. Members receive a 50% discount
You may wish to consider that special gift for your business associates and friends. Please visit the Ronsdale Collection where you will find travel related items. You are able to purchase these items which will be sent within 48 hours from when order received (if charged to a credit card and charge approved).
The Travel Wallet with everything.

Click on image for larger display
The Ronsdale Travel Wallet has pockets for passport, credit cards, drivers licence and business cards... a separate compartment for airline tickets and a security compartment for currencies. Keep all your vital documents organized and handy. Just US$ 34.95!
These superb travel accessories have been carefully designed and coordinated by people who understand the needs of today's traveller. Hand-crafted in soft, top-grade Nappa leather, they are functional and hard-wearing with classic styling that looks impressive in any travel situation.
Because you're a FBTC member and buying direct from the manufacturer, you can save hundred of dollars on retail prices and avoid the inconvenience of having to shop around.
To receive a special Member 50% discount please go to the following URL page for the order form
---
Liaison Traveler
Insurance Programme
Each year, millions of people travel internationally throughout the world few will have the proper coverage for an emergency medical evacuation or personal liability. Liaison Traveler provides the following coverage for persons traveling outside their Home Country:
Up to 12 months of coverage for emergencies requiring:

* Medical Evacuation
* Return of Minor Children to Home Country
* Political Evacuation
* Repatriation
* Trip Interruption

The programme also includes Accidental Death and Dismemberment coverage of up to US$500,000 for each Insured Person, Insured Spouse and Dependent Child if an Injury occurs during the Period of Coverage.
Click the link below for full information and an application form. Coverage can be arranged very quickly.
---
FBTC Membership benefits directory
Hotel Directory is on-line featuring a larger selection of excellent hotels worldwide with rates / savings for members. Please go to the web site to view the hotels at: http://www.fbtc.com.hk/fbtchotdir/hotel1.html
Remember if the hotel you are looking for is not listed please contact us to book. We can book any hotel you wish with special rates.
Please also keep in mind that if you book your hotels via our web site you will enjoy better savings. Rates change daily at hotels worldwide. Once you book you will find that we are able to book lower rates for you. The rates shown on the web site should be used as a guide only. The rate will never be higher than listed but most often when booked the rate will be lower.
---
Enjoy car rentals at more than 7,400 locations in over 150 countries with Hertz, the world's largest car rental company. Whether you are travelling for business or pleasure, you can be assured of quality cars and a wide range of services that make Hertz your first choice of car rental.
As a member of FBTC, you can now enjoy discounted car rental rates on Hertz Affordable rates, earn frequent flyer miles with Hertz airline partners.
Simply quote your FBTC discount number CDP# 101756.
Click here to book direct with Hertz
Should you wish to use personalised service and deal with our Membership Services Consultants please click here.
Terms and Conditions
---
---
---
Wish to reach the FBTC members?
If you would like to sponsor the FBYTC ezine newsletter, please contact us.
Click here to Contact FBTC
This news letter is the exclusive property of the the Frequent Business Travellers Club. Copyright October 2007>
---
P.O. Box 1853
North Sydney
N.S.W. 2059
Australia
Phone: 61 2 6656 4934
Fax: 61 2 6656 4934
---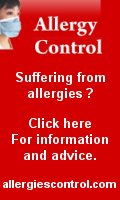 ---
Dear Members,
Once again I would like to welcome all our new members !
Since the last ENewsletter the world has indeed changed ! The global economic situation has certainly caused some drastic changes for us all. Business people need to keep travelling to ensure continued growth of their companies. This is evident with members who have not decreased their travel but are being a little more budget conscious and selecting hotels accordingly.
As many hotels are finding occupancy is dropping to some degree, rates are also becoming more attractive. Many hotels are adjusting their rates to suit the current economic climate so there are some very good deals available. Rates can go up and down within a short time, be sure to check with our Reservations staff to ensure you get the best available rates for your dates of travel. We are always here to assist you and get you the best deal available.
Members can also access competitive insurance programmes especially designed for the business traveller. Details can be found in the column on the left side of this newsletter.
As the Christmas season and end of the year is fast approaching we would like to take this opportunity to wish you a very Merry Christmas and that you have a very successful 2009.
Yours Sincerely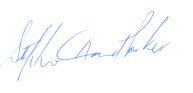 Stephen Hammond-Parker
Managing Director
Frequent Business Travellers Club
---
Meet the Guest of 2020..............
About the author: At work, Jitendra Jain (JJ) is employed with Starwood Hotels & Resorts in Dubai as an E-Commerce Manager and handles hotel online marketing & distribution. At play, he is the founder of various online initiatives like www.hotelemarketer.com, www.thetalentjungle.com and www.younghotelier.com (among others) that dream, connect, educate and share all that is glorious about hospitality, technology and most importantly…the people that define our times.
---
Are you a Global Warming /Climate Change Believer or Sceptic ? Even the experts can't seem to agree ...
Some quick facts:
The Climate has been changing for thousands of years.
Climate is very complex and unique both regionally and locally.
Some scientists believe a mini ice age is imminent.
Many experts link recent global warming to the sun and not carbon emissions caused by humans.
The exact causes of climate change remains a mystery to science.
Read more here
---
Products/services on display anytime and almost anywhere arrived with the introduction of the 'Mobile Internet'. This aspect of the Internet, which enables viewers to access Websites that are designed for the small screens of mobile phones and incorporates 'telephone links' allowing viewers to contact businesses with a click whilst still on their mobile Website, is growing incredibly rapidly.
In some countries including Britain and the US, the growth rate of the Mobile Web is actually already outstripping that of conventional computers.
While millions across the globe use the Internet daily to find and make purchases of all kinds, there are already over 1.5 billion mobile phone users, almost all of whom are potentially capable of using the Mobile Internet. Therefore it is essential to have a presence on the mobile web – more so than on the conventional web.
In addition to creating your own mobile website at www.OZmobi.com.au, Australian businesses may also advertise on the Platform's main information site which is aimed at the consumer. It can be found at www.OZmobi.com and its mobile equivalent at www.OZmobi.mobi together with appropriate Websites of the OZmobi Network consisting of well over 1500 Mobile Websites.
In these currently difficult times, it becomes all the more important for a business to be seen and found without it costing a fortune. OZmobi is great value. A Mobile Website including registration of the name costs merely $45 plus GST.
Additionally until November 17, our readers are offered a 20% discount. Simply enter FBTTravel2U (exactly as is) into the "I have discount coupon" field before paying. Furthermore, Australian not-for-profit organisations, community groups and clubs may apply for free listings or further discounts. Details can be found in the 'Help' section at www.OZmobi.com.au
---
Whatever business or service you are in advertise your business or service to other members and visitors to the FBTC web sites each month.

A banner placed in the city/country you reside in can create awareness for your company or service to local visitors and to the international market.

This will include a hyperlink to your web site if you wish.
Total cost including design/artwork etc for a full 12 month period is just US$99. Please Click here and let us know your requirements.
---
The Special Hotel Packages / Promotions are available on-line.
From Abu Dhabi to Zurich, hotels are offering members exclusive packages for a limited time. The new summer/winter promotions can now be found HERE.
Check the packages and if you wish to make a reservations simply click to send us your request. Packages are limited so don't delay.
A few examples of some of the Special Promotions available exclusively for members:
Featured Hotels:
Complimentary shuttle buses to Tsimshatsui (approx. 10-15 minutes) - the bustling commercial district - and adjacent Star Ferries for easy access to the Island districts of Wanchai (approx. 10-13 mins), Central (approx. 15-18 mins), and North Point (approx 7 mins).

Stay in Superior Harbourview room and enjoy Complimentary daily buffet breakfast for one person at the Promenade OR Daily wireless broadband internet service valid to 23 Feb 09.
---
Regal Oriental Hotel - Hong Kong
| | |
| --- | --- |
| The Regal Oriental Hotel is the only four-star hotel of international standard in Kowloon East - within the fastest developing commercial business districts of Kowloon Bay, Kwun Tong and the | |
former Hong Kong International Airport. Located in Kowloon City and connected by major means of transportation, the Hotel is surrounded by scenic and tourist spots, shopping and entertainment complexes, and themed restaurants.The hotel offers first class accommodation at affordable price and great convenience. Majority of the hotel rooms provide a superb panoramic view of Kowloon East and the Victoria Harbour, the hotel is furnished with 439 guestrooms and suites, 13 function rooms and five restaurants and bars featuring Chinese and Western cuisine.
---
Pan Pacific Vancouver - Vancouver
| | |
| --- | --- |
| Pan Pacific Vancouver Hotel, a downtown waterfront Vancouver hotel, offers 504 luxurious rooms and suites with panoramic vistas of the harbour, mountains, Stanley | |
Park and the city skyline. The hotel is luxuriously appointed with a wide selection of modern hotel amenities, with its waterfront restaurants and lounge providing an award-winning selection of West Coast Cuisine over Vancouver's magnificent Harbour, Coastal Mountains and Stanley Park. Deluxe rooms from CAD195 for members valid to 31 Dec 08.
---
| | |
| --- | --- |
| On the corner of York and King Streets, the 4 ½ star Grace Hotel is housed in the elegantly restored, 1930 Neo Gothic Grace building. Heritage listed, the distinctive exterior is complemented by the old-world charm of the Art Deco interiors. It is rumoured the Hotel boasts the most comfortable beds in Sydney ! Each room is conveniently equipped with Broadband Internet, voice mail, data points, iron, ironing board, climate control, in-room safe, Refreshment Centre, fully stocked mini-bar and Express Checkout option. The Rooftop Health & Fitness Club has a fully equipped Cybex gym, indoor lap pool, sauna, spa, steam room and sun terrace overlooking the city skyline. | |
Members enjoy a special rate which is represents 5% off the best available rates. To make a booking contact our Reservations Department.
---
InterContinental Hotels Seoul

There are two InterContinental Hotels in Seoul – the Grand InterContinental Seoul and the COEX InterContinental Seoul. Members enjoy special rates at both. Rates are available on application as they can vary due to season.
Coex Seoul
MODERN FLAIR IN KOREA'S TOP BUSINESS LOCALE COEX InterContinental Seoul is part of the massive World Trade Center Seoul, the country's one-stop business destination. You'll walk to COEX, Korea City Air Terminal and the COEX Mall's underground 16-screen theatre and more than 200 shops.
Grand Seoul
GRAND LUXURY AT THE WORLD TRADE CENTER SEOUL The city's largest guest rooms and most important business address have earned Grand InterContinental Seoul premier status among hotels. Business travellers have easy access to COEX and the World Trade Center Seoul, and leisure time options such as Bongeunsa Temple,
Gyeongbokgung Palace and the National Folk Museum of Korea are short distance away.
---
SPECIAL PROMOTIONS:-
Click here for the latest promotions available exclusively for members valid for a limited period.
Please check the locations and note that bookings should be made via our Reservations Department.
More than 45,000 hotels in locations worldwide, offer our members a special rate and or benefits. Rates/benefits vary.
Shop in Berlin and stay at the Palace Hotel from EUR119 !
Going to Budapest ? Why not stay at the Kempinski Corvinus from EUR129 !
Recharge at The Westin Sydney from A$290 !
The Kowloon Hotel Hong Kong offers HK$1000 with fruit and daily paper with free local calls !
Just a few of the offers available ........to view all go to:
Special Promotions
---
For further information and bookings please contact
central reservation centre by
Click Here
AIRLINE UPDATES:
HKIA, SZIA launch Hong Kong-Shenzhen Airports Link
Hong Kong International Airport (HKIA) and Shenzhen International Airport (SZIA) jointly launched the Hong Kong-Shenzhen Airports Link, a service that enables passengers at HKIA or SZIA to check in and obtain boarding passes for connecting flights at either airport. The service was soft-launched in August 2008.
---
BA lowers fuel surcharge
British Airways (BA) has dropped its fuel surcharge by as much as GBP13 (about US$22) from Wednesday, October 15
---
Lufthansa lowers fuel surcharge
The decrease in crude oil and kerosene prices have prompted Lufthansa will reduce its fuel surcharge on its domestic and international flights
---